---
NATIONAL AUSTRALIA BANK

Australia's largest business bank, and No 17 in the world
Working with the Major Client Group
20-year career bankers who were successful but were starting to be challenged by year on year growth targets
Each banker had approx 12 customers each
Achieved deeper insight into their customers, leading to significant new opportunities
Increased the introduction of banking specialists and won new business through real differentiation
Developed a national reputation for innovation in banking
"I realised that we needed to do something different to meet our growth targets. When Tony showed us the Diamond, I saw potential. It didn't take long: one extraordinary result was that we won a $70M deal that otherwise would never have been on our radar."
Robert Ford, Regional Executive, NAB Major Client Group
---
CGU INSURANCE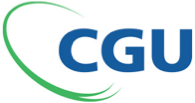 A large national sales team engaging with the national insurance broker network
Feedback suggested that the brokers wanted CGU to be more proactive
Reviewed markets, opportunities and repackaging of products
Worked with and helped a number of their brokers grow their business
Achieved a significant share of wallet gain
IAG parent has increased profit by almost 100% over previous year
"I support a large, national sales team. I suspected we didn't fully understand the potential of our Broker & Agency network and we seemed to react to opportunities rather than chase the right business from the right connections. Using the Diamond, which we rolled out to our entire field force, we identified more proactive approaches that our partners valued. As a result, we are doing better deals and our share of their business has increased considerably."
Jeff Graham, Senior Manager, Sales Capability & Development
---
CONTINENTAL TYRES

Continental is a premium German manufacturer of automotive tyres
Their National sales team reports to the National Retail Sales Manager
All had their own areas and approaches, performance was inconsistent
The team developed a better understanding of the dealers they should be working more closely with
The dealers became better aligned to the ideal demographics of the brand
A better product mix created a much higher profit margin
"We used the Diamond to work with the dealer channel to identify sales of higher margin, without sacrificing unit volume. Using this approach, we achieved a 20% increase in average sale value, with a corresponding uptick in unit sales. Overall we almost doubled our sales volume in 18 months with a significant improvement in our profitability."
Angelo Di Lizio, National Retail Sales Manager
---
PROGRAMMED INTEGRATED WORKFORCE

Highly commoditised labour market hard to find points of difference
Better insights lead to better differentiation & packaging of solutions
Customer feedback suggested that Programmed actually was different to their competitors
Was able to capitalise on that differentiation to win the more profitable deals
Significantly improved their win rate of national RFPs
"Our markets have become increasingly price driven. However using the Diamond, our business has improved its major contract win rate and our sales teams have a better understanding of what is required to realise successful outcomes."
Nick Fairbank, CEO
---
METHVEN

Methven is an innovative brand of showers and taps
They have multi award-winning designs
Growth has been staggering, by 900% in 8 years, and taking No 1 position in major retail chains
They took a brand-leading position
Methven is now Australia's No. 1 manufacturer of showers
"The Diamond gave us immediate benefits. It helped us understand our connection with our brand and the ideal partners, which has driven big gains in share of wallet in some cases, we are now getting more than 50% of our partners' business."
Mark Bejatovic, CEO
---
BMM TESTLABS

World's second largest casino gaming testing & certification company
Have been using the Diamond framework for more than 8 years
Biz dev managers are very technical & compliance focused
Now much more strategic, adding value to their customers' business
Expanded their jurisdictional coverage by more than 100%
Achieved YOY growth of 23% over past 5 years, all while maximising profitability
"The Diamond approach changed the way we do business. By better understanding our customer's strategic objectives, we could put together longer term, high value proposals. So instead of bidding on short term jobs, we are now building real business partnerships with our customers."
Drew Pawlak, Senior Vice President, Business Development
---
RECOCHEM

"There is an extraordinary amount of B2B sales services in the market. It's hard to sort the wheat from the chaff. From my experience, Tony Hall and his team from Beyond 19 set the benchmark in developing B2B business development and sales capability in an organisation. In our business, the Diamond Program has facilitated an effective way to understand our market, clients and the way to deliver value in their eyes. It's also provided an effective tool in developing our people and measuring performance in sales, and sales management. As a result of this investment and in a short period, we're looking at a very good outcome at the end of our Financial Year (17)"
Reuben Priestly, General Manager Sales & Marketing, Recochem
---
DAVEY WATER PRODUCTS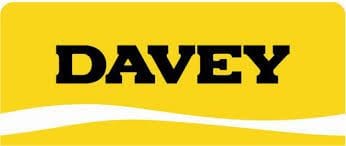 "I have dealt with Beyond 19 for over 10 years and in particular Tony Hall. Tony takes time to understand the business, the markets it operates in and the capability of the people to deliver on the objectives before applying the Beyond 19 principles. He becomes a mentor and confidant to my direct reports which in itself builds trust in him and the journey the business is on.The embedded nature of the relationship is to me the key to the results its drives which have been beyond what was ever expected."
Paul Walker, General Manager Sales, Davey Water Products
---
CGU and Westpac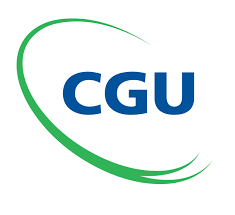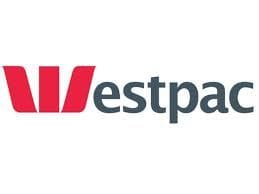 "I have had the pleasure of working with Tony and the Beyond19 team on multiple engagements within several organisations. Tony has a great ability to attain deep insight into the business challenges that we were facing and help problem solve some solutions that were tailored to our specific issues. Tony was exceptional in his engagement of my teams and business partners and I was constantly given feedback from my people on how impressed they were with him and his team.
The solutions that the Beyond19 team were able to implement were exceptional. Our learning around the Diamond model has proven invaluable and is used in an ongoing manner by the teams thatimplemented it. I can not talk highly enough about the amazing support that both Tony and the Beyond19 team provide and the impact that they have had on the business. I would highly recommend them if considering a sales development program for your organisation."
Ashley Spowart, CGU and then Westpac
---
OTHER TESTIMONIALS
"Beyond 19 Partners has the unique blend of both a strong conceptual grasp of marketing with a bias for execution. I have partnered with Beyond 19 Partners as they have worked across organisations to design and implement performance improvement."
Richard Crawford, Consulting Partner, Right Turn Pty Ltd
"Beyond 19 Partners did a great job helping my team clearly understand and be able to articulate our unique Customer Value Proposition. I would have no hesitation in working with them again."
Neil Slonim, NAB Major Client Group
"Beyond 19 Partners provide great facilitation, coaching and strategy, but perhaps their most valuable attribute is their ability to simplify complex issues down to the fundamental actions needed to address them."
John Phillips, Charter Mason
---