Structure loans to maximize individuals' wealth through identification of best products for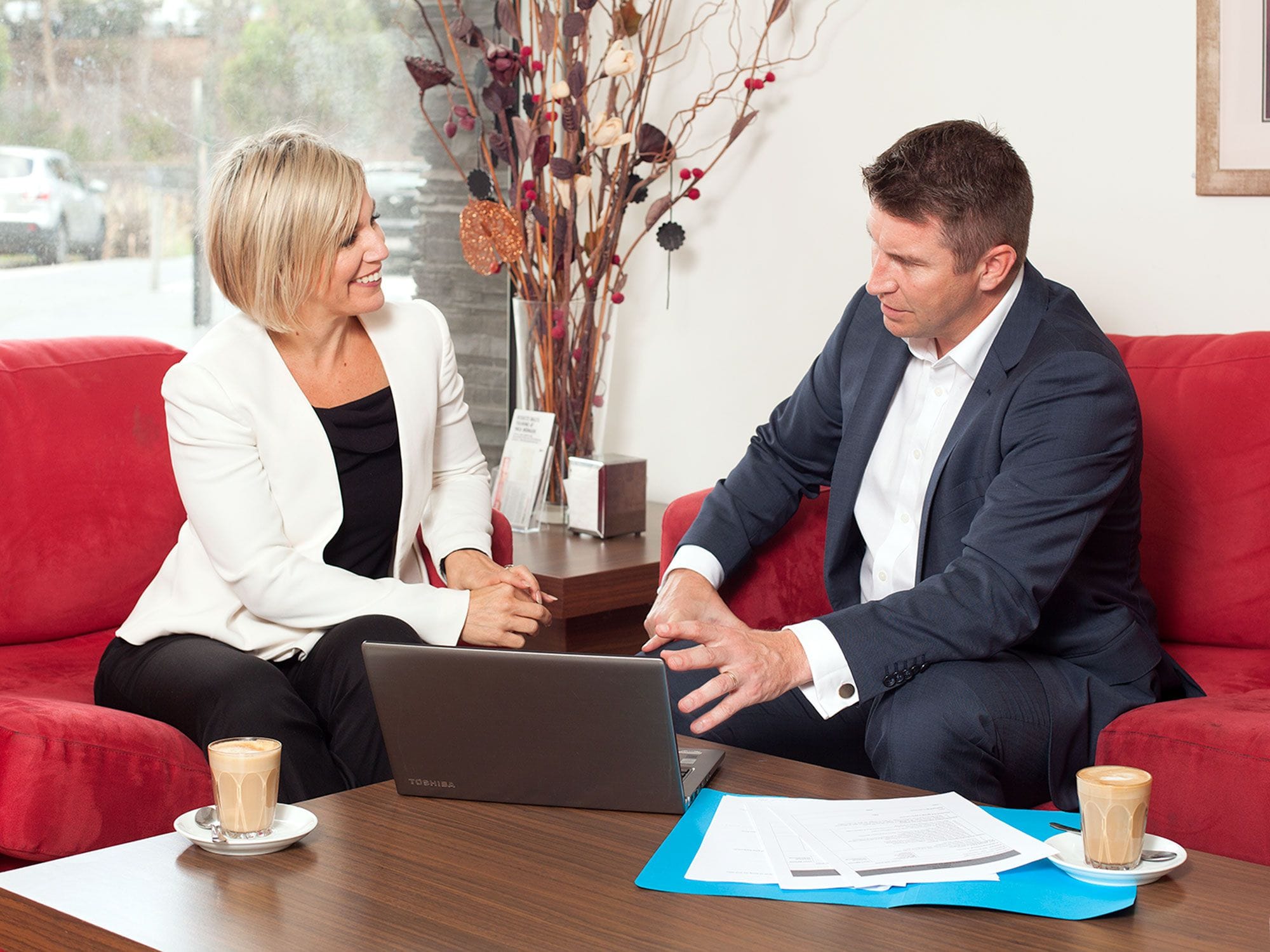 them and educating them along the way.
Beyond 19 was engaged to give the sales team a solid sales approach and structure for sales growth.
Challenge
You have an incredibly detailed customer engagement process from the consultants' perspective and one of your primary concerns is that Chris is babysitting the consultants on things they should know how to do themselves so that he can talk with more referral partners
The current interview process doesn't contain enough situation-based questions and people still aren't singing from the same hymn book despite a lengthy induction (one month which is pretty intense for Chris who says he gets sick of hearing his own voice!!)
The current team members tend to be transactional in nature rather than seeing themselves on a journey throughout the life of a client and you would love everyone to articulate and believe in Finance Path's value
Chris and Mark know that consultants' success in driving new business doesn't necessarily lie with what they say but how they say it including modeling the right behaviours
Team is busy with work and tasks but not value driven tasks
The team isn't disciplined and team members aren't consistently:
Planning
Prioritizing
Being consistent
Putting notes in the system and don't seem to value doing so
In the past sales training was adhoc
Mark solved problems and there was no training except for the Wednesday morning sessions which Chris now runs
You did have a business coach (Chris and Mark) who did some sales training with the team on a fortnightly basis, but there were no clear objectives or outcomes and the team would sit around and talk about their week rather than how to achieve their KPI's. This is something you'll rectify next time around.
Solution
Leading a process of developing fresh thinking to drive the vital sales behaviours that creates a high performance sales culture
Significantly improve self and team insights (DISC) plus customer insights (engagement)
Helping to solidify sales process for profitable sales growth including:
A more efficient client engagement process and improved closing rates
Reduced buying/sales cycle using process and planning to do the heavy lifting
Enabling the sales team to improve the customer experience at every touch point
Allowing individual personalities to shine through while ensuring every customer enjoys the same positive experience and feeling
Assess sales behaviours to assist Chris in ongoing sales coaching for high performance
Provide ongoing support at team and individual levels to embed behaviours and a high performance sales culture
Ensure any new additions to the team are caught up as we go.
Results
Leads Reports:
Currently in front of projections and have been tracking this way for the entire quarter. This bodes well for the next quarter.
Settlement numbers: John, Tom and Richard will all exceed their own personal targets and the business is tracking to deliver over $40M against a budget of $33M. We have effectively shut down this quarter to allow credit to concentrate on settling Sept.

Processing effciency:
WE ARE GETTING BETTER at processing refi and increases. Our target is 43 days. We have clearly improved and the new structue change combined with improvements in efficiencies that we are all working on will deliver the final piece in the puzzle. I am confident by the start of the new year we will be on track to consistently be delivering our clients 43 day turnarounds.

Jan ¼ April ¼ July to date

85 days 66.5 days 52 days
*7 files hit the mark 12 files hit the mark 7 files hit the mark
23 missed 29 missed 8 missed
* files hitting the mark means ready to be processed without needing revision.

We also have $13M in the system for the next quarter which is an exceptional head start on previous years. All deals now submitted will be setting expectations of Oct settlements and continuing the momentum is the focus as we enter the 2nd quarter.