Posted by Paul Davenport on 13 February 2018
We have all heard of the saying "if a tree falls in the forest but nobody hears it, does it make a sound?" Likewise, if our products are of the highest quality, our service is second to none and the price is more than competitive, but the Customer doesn't see the Value, has the Value actually been delivered?

We define Value as Benefits delivered less the Costs to the Customer of doing business with you.

This is where the behaviours of the people working directly with the Customer come in; it is part of their role to not only ensure that the product and service is maintained at an optimal level bit also that their relationship and interactions (whether they be written or spoken) enable the Customer to understand the Value delivered.

This is no easy task as each Customer takes on information in different ways. These interactions should be authentic, forthright and professional and it is at this point that the relationship with the Customer can be elevated to a 'partnering' one rather than the 'vendor customer' relationship.

Want to find out more? Please contact me: paul.davenport@beyond19.com.au to arrange a time for an obligation free chat.
Tips from John Buchanan, Beyond 19, Coaching Practicing Lead: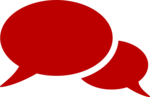 Finding out what is truly valued can only be achieved by developing and maintaining a strong personal relationship
Recognise in your sales team who is the best person to establish strong relationships with each of your clients
Be prepared to look outside your team if there are others who can establish these relationships
Take free our sales assessment and to see how you can improve your sales performance quickly.

Author:
Paul Davenport
About: Paul has over 20 years of experience in sales and senior management in large and medium sized businesses in the Banking, Finance and Commercial Data industries. Paul brings sound business acumen and an expertise in leading, coaching and developing high performing sales teams to his clients. Paul has a strong track record in assisting clients to win new business and grow revenues through robust key account management. Paul has an ability to work across a diverse range of sales teams, and effectively engages across the business, from the CEO, Sales Director, Sales People and new starters to ensure sales behaviours are optimised to improve sales performance and maximize outcomes for the business and the individual.
Connect via:
LinkedIn