Posted by Paul Davenport on 17 January 2018
So often we hear providing Customer Value is the most important thing you can do!

Businesses attempt to measure the level of Customer Value delivered through well-established methodologies such as the Net Promoter Score (NPS), yet do we really understand what is "Customer Value"?

Many mistake it for merely being the Benefits that you (and / or your business) provides to your Customers.

However, it is so much more in the Customer's eyes, for whilst the Customer is being asked to consider all the benefits that come their way they are often actually quietly considering the cost of doing business with you.

So, before you next engage your client (or prospective client) consider not only the benefits you will be delivering, but also the Costs, whether they be Financial, Operational or Emotional costs.

Most people can identify the benefits to Customer by taking up their offering, however, few recognise the 'cost of doing business' and then addressing them to ensure Real Value is both recognised and delivered.

Tips from John Buchanan, Beyond 19, Coaching Practicing Lead: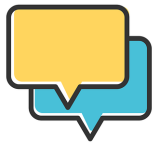 Adding value is in the eye and the pocket of the buyer, make sure you provide what the buyer actually needs, not just what they want.
You will need real insight to determine their needs, so focus on this first.
Take free our sales assessment and to see how you can improve your sales performance quickly.

Author:
Paul Davenport
About: Paul has over 20 years of experience in sales and senior management in large and medium sized businesses in the Banking, Finance and Commercial Data industries. Paul brings sound business acumen and an expertise in leading, coaching and developing high performing sales teams to his clients. Paul has a strong track record in assisting clients to win new business and grow revenues through robust key account management. Paul has an ability to work across a diverse range of sales teams, and effectively engages across the business, from the CEO, Sales Director, Sales People and new starters to ensure sales behaviours are optimised to improve sales performance and maximize outcomes for the business and the individual.
Connect via:
LinkedIn