Posted by Paul Davenport on 2 May 2018
It is well known that only a slight improvement in the behaviour of those dealing with customers can change the outcomes to a business, such as increasing revenues.
To this end, a specific example of an improved behaviour may be - 'increasing Insight of the customer through seeking to understand how that customer perceives you and your company.'
A sales person may look to increase this insight through, 'understanding the customer better in a priority of each interaction with the major clients in their portfolio'. Whilst at the outset - this appears logical and should lead to increasing revenues to merely suggest that simply making this a priority - it will most likely not be sufficient to achieve the desire outcome.
Many of us have the best intentions (e.g. making something a priority) - but putting this into regular practice can be a challenge. So, to achieve that desired outcome of increased revenue - we need to form strong behavioural habits.
As the old saying goes - "practice makes perfect" - to make something a priority is simply an "intention" to do something. To develop long lasting behavioural change takes practice - that is, actually taking the actions to develop that behaviour.
So, in the example - to understand how the customer perceives you - more appropriate.
Actions may include:
Identifying a sample set of clients to which this behaviour should apply
Scheduling the calls and meetings to obtain this information
Setting aside time to plan for these meetings
Planning for the meetings
Creating a set of questions to ask the clients
The link between this action and the ultimate change in behaviour is then the act of reflection.
For example - reflecting on:
How the conversations progressed
The potential impact that the information gathered will have on your future interactions with the client
The potential to address (or avoid) future hurdles and objections
Taking Actions requires a conscious effort - but it is an effort that will be well worth it in the long run.
Tips from John Buchanan, Beyond 19, Coaching Practicing Lead: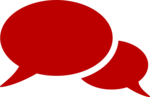 Actions drive behaviours; and behaviours drive actions without both high performance outcomes will not be possible
Know which actions and behaviours lead to your best results

Please contact me: paul.davenport@beyond19.com.au to arrange a time for an obligation free chat.
Beyond 19 have recently announced the arrival of a new revolutionary salesforce app to help sales teams fast-track deals with the right behaviour. Read more here.

Author:
Paul Davenport
About: Paul has over 20 years of experience in sales and senior management in large and medium sized businesses in the Banking, Finance and Commercial Data industries. Paul brings sound business acumen and an expertise in leading, coaching and developing high performing sales teams to his clients. Paul has a strong track record in assisting clients to win new business and grow revenues through robust key account management. Paul has an ability to work across a diverse range of sales teams, and effectively engages across the business, from the CEO, Sales Director, Sales People and new starters to ensure sales behaviours are optimised to improve sales performance and maximize outcomes for the business and the individual.
Connect via:
LinkedIn