Posted by Ingrid Maynard on 10 January 2018
We recently held a breakfast for Sales Leaders where the topic for the session was Handling Customer Objections and Push Back. We had our biggest attendance numbers so far in the series because, for the most part, it's what most of us wrestle with.
Unfortunately, it's not as simple as memorising some key phrases when customers give you their reasons for not going ahead or just playing delay tactics.
Before we look at what you can do to address this, let's first understand the reasons why it happens in the first place.
The Value Equation: Value = Benefits - Costs
This is the equation your clients calculate in their minds whenever they think of you and your company. If you're not checking in regularly as to how you're performing in relation to this equation, you're leaving the continuity of the relationship to chance.
Pushback is the opposite to value. It's an indication of lack of insight.
In a nutshell, customers will push back when there's:
No need
No money
No hurry
No desire
No trust
No authority
Or they need to compare
Building insight to establish what matters before you propose a solution means you're less likely to miss something important to your prospect or client, which will result in pushback.

Not everything can be discovered in one meeting or with just one stakeholder.

So, how can you reduce pushback? Here are some considerations to help you build insight early on in your client engagement:
Is there a real need? If there isn't a problem to solve, why are you talking with this customer/prospect? No need, no deal.
Have you engaged with key stakeholders (i.e. Decision maker, key influencers, those directly impacted by solution)? What are their drivers? How will they measure success? What are their deal breakers?
Have you tested the solution with each stakeholder? Can they articulate the value?
Is this the right time? Are there competing priorities? Is it better to wait?
Are they looking at competitors' solutions as well? How do you compare? What do they do better than you? What do you do better than them? What is the perception of your competitor?
Is there an internal stakeholder who could influence the decision away from you?
Is there a budget set aside for your solution? If not, why not?
Do they like you? Do they trust you? Do they trust the solution will do what they need it to?
Want to find our more? Please contact me: Ingrid.maynard@beyond19.com.au to arrange a time for an obligation free chat.
Tips from
John Buchanan
, Beyond 19, Coaching Practicing Lead: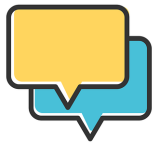 No matter the stage of the transaction, the amount of the transaction, the importance of the transaction, the ongoing nature of the transaction, the transaction will succeed or not succeed due to the relationship between vendor and buyer
If there is to be a successful business relationship, there must be fist a strong, trustful, authentic personal relationship
Take free our sales assessment and to see how you can improve your sales performance quickly.

Author:
Ingrid Maynard
About: For more than 20 years Ingrid has worked with sales leaders and teams to improve sales performance. After 8 years with The Body Shop Australia and International in sales training and market development, Ingrid has spent the last 12 years founding and running companies in the sales performance space. These companies provided solutions across sales performance improvement solutions and sales coaching for Australian and International clients across a range of industry verticals: Automotive, Banking & Finance, HR, IT&T, Marketing & Design, Recruitment, Retail and Transport & Logistics. Ingrid has worked with clients to achieve significant and measurable improvements in profitable sales growth. She works closely with sales leaders and teams to refocus their approach to selling; aligning sales behaviours with strategic objectives for lasting results.
Connect via:
LinkedIn