Posted by Tony Hall on 31 October 2017
Managing the performance of a sales team remains the primary responsibility of every sales manager and poses one of their greatest challenges. As a sales manager, there is a need to translate the strategic objectives of the organisation into behavioural measures that will guide the focus and the activities of the sales team.
Over many years working with sales teams, we see this challenge bubble to the top as one of the major areas of focus, and yet this is a leadership task that many managers feel poorly equipped to master. Too many companies appear to over complicate the process by developing sophisticated tools and systems without providing the education and coaching to help managers to navigate the process of translating strategy into measurable KPIs for the sales team members.
It is our belief that changing the behaviours of the sales people is the only way you will achieve sustainable change. The key is to understand the current position (where you are at today), where you need to be in the future and what needs to be done differently if you are to realise the organisational objectives. If every sales manager is very clear about the role of each of their sales team members in this process, they have a sound basis on which to drive the performance management system that will not only guide behaviour but it will also achieve the desirable outcomes.
The clarity and sense of purpose needs to start from the top and be cascaded throughout the organisation. The performance management process does not need to be over complicated. Start by clarifying what the team needs to achieve, break that down into KPIs for each team member, and finally and most importantly, clearly identify what success looks like for each sales person.
The sales manager needs to negotiate and socialise these KPIs and measures with their team members, get agreement upfront and work through what is needed to support each sales person to ensure their success. Measurement needs to be articulated in behavioural terms so team members understand how they will know when they are successful.
It is a shared responsibility between the sales manager and the sales person to achieve high-performance results.
Tips from
John Buchanan
, Beyond 19, Coaching Practicing Lead: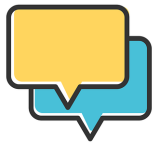 1. Peak performance - what that looks like, and what are the standards/expectations that the business has of individuals and teams within the business is the clear role of the sales team leader
2. For the Sales team leader to be effective in driving peak performance, he or she must
-Interpret organizational vision into a meaningful and impactful message for the team they lead
-Facilitate agreed performance measures that will give individuals and the team best chance of reaching sales targets
-Establish a strong working relationship with each member of the team so that the leader can provide accurate, immediate feedback to the individual to assist personal performances aiming for personal best performance (PB)
Take free our sales assessment and to see how you can improve your sales performance quickly.

Author:
Tony Hall
About: Tony spent the first 15 years of his career in the retail industry in sales, product management, product sourcing & buying, advertising and general management. The past 20 years he has been in sales & marketing, specialising in sales and sales management behaviours. He has worked with sector leading companies within automotive, banking & finance, capital equipment, construction, retail, insurance, manufacturing, media, professional services and IT industries. As a sales and sales management behavioural expert, Tony has assisted clients to achieve incremental growth, increase market share and profitability through proactive customer engagement and robust go-to-market strategies. He has a strong track record of delivering measurable results for his clients.
Connect via:
LinkedIn