Posted by Tony Hall on 29 November 2017
Some of our customers have increased their annual sales through a very simple approach. They plan their ramp up to full speed after the holiday period and get the jump on their sleepy competitors.
Right now is a great time of year to plan how you will get your team up and running quickly as early as possible in 2018. You can start this process by thinking what you could do differently next year.
Here are a few questions you can ask of your team that might help:
How can we elevate the engagement we have with our customers to increase our NPS?
What are the dynamics driving the key market segments we participate in?
Which segments are likely to experience growth, which ones are likely to be steady and which ones may decline?
How are our offerings or solutions perceived by our customers?
Are we seen as unique, or just another supplier in the mix?
What could we do to reinvigorate how we package or products and services?
Which of our competitors do we need to keep an eye on?
Do we have compelling value propositions that really stack up against our key competitors?
Have we identified new customers to target in 2018?
Do we have a clear plan on how we will target new business?
Have we identified our high potential clients and do we have a plan to achieve significant growth with them?
What are some of the key sales behaviours we should focus on that will improve our sales performance next year?
Once you highlight the key areas you wish to focus on, bring your team together to brainstorm some ideas. Then lock down a plan of attack and, most importantly, make sure you have a commitment from the team that they will hit the ground running as soon as they are back on deck in 2018.
Tips from
John Buchanan
, Beyond 19, Coaching Practicing Lead: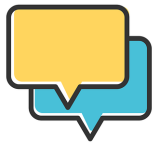 Getting to the top of any industry sector or sport is difficult; staying there is harder as your competition will play tougher against you, will try to copy your game plan of success and build upon it; and may try to pilfer some of your key staff or resources
The only way to give your business, or your team best chance of remaining ahead of the game is to do just that - dictate the agenda and demonstrate how the game will be played.
To always be ahead of the game, and therefore your competition demands constant review and reflection on what has made your organization successful thus far, build on those strengths
Where you believe there are vulnerabilities and weaknesses in your game plan for success, scan the horizons to find effective solutions
This process does not stop
Take free our sales assessment and to see how you can improve your sales performance quickly.

Author:
Tony Hall
About: Tony spent the first 15 years of his career in the retail industry in sales, product management, product sourcing & buying, advertising and general management. The past 20 years he has been in sales & marketing, specialising in sales and sales management behaviours. He has worked with sector leading companies within automotive, banking & finance, capital equipment, construction, retail, insurance, manufacturing, media, professional services and IT industries. As a sales and sales management behavioural expert, Tony has assisted clients to achieve incremental growth, increase market share and profitability through proactive customer engagement and robust go-to-market strategies. He has a strong track record of delivering measurable results for his clients.
Connect via:
LinkedIn