Dreamforce 2018 - Beyond19 Highlights
Posted by Tony Hall on 1 October 2018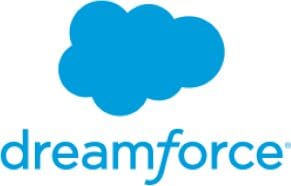 My top 3 Dreamforce highlights
Dreamforce is an extraordinary event, with 200,000 attendees, 650 breakout sessions across more than a dozen venues. There were many highlights, but from a Beyond 19 perspective there were three standouts:
The next release of Einstein will include Einstein Voice. This feature will transform the way sales people input data into Salesforce. Einstein will be able to identify specific information and update the relevant areas in Salesforce.

Example:
After a client meeting, the sales person just has to describe the details, such as:"I met with John (Einstein will know which John) and we discussed the current sales opportunity, he is very positive about the ROI I presented. Please update the stage to Ready to Close, update the close date to 15 October and update the value to $225,000. The next action is to provide the ROI presented in an updated proposal by 1 October."

Einstein will update all of the relevant fields including creating a task for the next action. The sales person can move on to their next appointment with confidence that the update is complete.

Another great feature to be released is Einstein Next Best Action. At Beyond 19, we will be working very hard with our technology partner, Coroma, to take advantage of this feature for our Virtual Coaching function in our three Salesforce apps (launching very soon). This feature will provide our customers with real time virtual coaching, based on our extensive library of sales behavioural actions. For any given situation we will be able to provide a selection of recommended behavioural actions to sales people that they can apply to enhance their sales effectiveness in any given sales situation.

My third highlight is the Trailhead new release with Trailmix. At Beyond 19, we will be working with our customers to bring the highly successful Trailhead approach to learning to their own learning requirements.

Trailmix will allow us to utilise the public Salesforce content and combine it with Beyond 19's (private) content to create a platform that promotes a 'learning all the time' approach. We believe this will transform the way our customers provide a engaging learning environment for their people. An exciting addition will be the Trailhead mobile app that will become available as apart of Salesforce's new partnership with Apple, announced at Dreamforce.

We are very excited about the new possibilities that will be available to our clients with the new features of Salesforce coupled with our brand new Salesforce apps, coming to the AppExchange very soon.
If you would like to hear more about Dreamforce or would like to find out more about what we are doing with improving sales performance through behaviours and Virtual Coaching, please drop me a line at tony.hall@beyond19.com.au

Author:
Tony Hall
About: Tony spent the first 15 years of his career in the retail industry in sales, product management, product sourcing & buying, advertising and general management. The past 20 years he has been in sales & marketing, specialising in sales and sales management behaviours. He has worked with sector leading companies within automotive, banking & finance, capital equipment, construction, retail, insurance, manufacturing, media, professional services and IT industries. As a sales and sales management behavioural expert, Tony has assisted clients to achieve incremental growth, increase market share and profitability through proactive customer engagement and robust go-to-market strategies. He has a strong track record of delivering measurable results for his clients.
Connect via:
LinkedIn