Posted by Paul Davenport on 17 July 2018
CRM has traditionally been viewed as part of the sales and marketing domain however, the CRM should be seen as having the capacity to provide a significant contribution to the wider business through its application to sharing of information throughout the business.
When information isn't shared productivity of employees can be impacted. Additionally this can cause inaccurate information, unnecessary paperwork, disconnected data sets and highly inefficient processes.
Gartner has referred to a CRM as a business strategy that optimises probability, operational efficiency and customer satisfaction by implementing customer centric processes.
CRM also has the capability to provide real benefits across the wider business as it:
Supports efficient business processes to drive profitability through more productive employees
Drives a more customer focused business to record and track the key customer information and makes that information available to relevant people throughout the business
Supports more informed business decisions by providing managers with clearer insight of their business and customers
Improves communication throughout the business though the availability of more comprehensive business information
Reduces data and process duplication through the availability of a single view of the customer
When implemented effectively, CRM has the capability to support all people throughout the business (and not just sales and marketing) through effective use of data which supports improved decision making to deliver greater customer value.
Tips from John Buchanan, Beyond 19, Coaching Practicing Lead: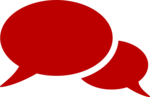 1. Quality data and its management is essential for high performance results
2. Find the CRM system that works for your business and implement it to be relevant
3. Make the CRM an essential and integral element of your business' digital culture and digital transformation
If you found this article interesting you might also like the following articles:

Author:
Paul Davenport
About: Paul has over 20 years of experience in sales and senior management in large and medium sized businesses in the Banking, Finance and Commercial Data industries. Paul brings sound business acumen and an expertise in leading, coaching and developing high performing sales teams to his clients. Paul has a strong track record in assisting clients to win new business and grow revenues through robust key account management. Paul has an ability to work across a diverse range of sales teams, and effectively engages across the business, from the CEO, Sales Director, Sales People and new starters to ensure sales behaviours are optimised to improve sales performance and maximize outcomes for the business and the individual.
Connect via:
LinkedIn