Posted by Tony Hall on 13 December 2017
In my dealings with hundreds of sales teams over the past 20 years, the one thing that is never a surprise to me is how quickly you can impact your results, by simply changing behaviours.
Many people will tell you that it takes a long time to change behaviours I disagree... Here's an example:
A relatively junior account manager working for a media company was planning to present a proposal to a new person at a company she had been targeting for over 3 years without success.
Her plan was to barrel on in there and present a proposal that was lacking in clarity, relevance and value. Why was she going to do this? Well, it was just the way they did things at her company (and by the way, their results against their targets were okay).
Just before her scheduled meeting, a new way of thinking was presented to her. This completely changed her planned approach. She took on this new thinking and this had a big impact on her behaviour.
Firstly she realised that her level of insight was not where she needed it to be. This got her thinking about the relevance of the proposal she was about to present. She became worried that she would not be able to articulate how her proposal would deliver value to the potential customer.
So, what did she do that was different to her normal behaviour?
She researched this 'new person' and it turned out it was the General Manager.
She decided that she would not present her proposal.
She came up with a strong positioning statement about her company and some questions to ask the General Manager to gain the valuable insight she realised she was lacking.
The impact of this new approach was dramatic....
The meeting went for 50% longer than scheduled and the General Manager said he was pleased that the she didn't present the proposal as it would not have been relevant. She uncovered more insight about the customer's business than she had uncovered over the past 3 years and she was provided with a very clear brief of what the General Manager was trying to achieve.
This allowed her to uncover a real opportunity valued at $150,000 and, by the way, she proposed and won this opportunity 2 weeks later.
Simple changes to behaviour can have a massive impact on results, quickly.
Ask yourself what would you expect the outcome would have been if the account manager presented the original proposal?
Tips from
John Buchanan
, Beyond 19, Coaching Practicing Lead: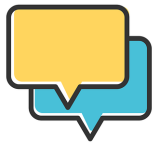 For a sportsperson to achieve a personal best, there will always be a modicum of luck; however, there will be a huge dose of delivering on technical, physical, mental and tactical skills
These do not happen without behaviours that drive performance such as being determined to succeed; not cutting corners; be willing to work longer and harder; listen and filter information that is personally valuable; show confidence in one's ability without being arrogant; and so on
Those individual's who approach their work and role in this way will be those to whom success will become the norm
Take free our sales assessment and to see how you can improve your sales performance quickly.

Author:
Tony Hall
About: Tony spent the first 15 years of his career in the retail industry in sales, product management, product sourcing & buying, advertising and general management. The past 20 years he has been in sales & marketing, specialising in sales and sales management behaviours. He has worked with sector leading companies within automotive, banking & finance, capital equipment, construction, retail, insurance, manufacturing, media, professional services and IT industries. As a sales and sales management behavioural expert, Tony has assisted clients to achieve incremental growth, increase market share and profitability through proactive customer engagement and robust go-to-market strategies. He has a strong track record of delivering measurable results for his clients.
Connect via:
LinkedIn